Elevation DC visited our Beltsville, Maryland, research farm to speak with urban ag director Che Axum:
When feeding large numbers of people from limited spaces — the essence of urban farming and of feeding the city's hungry — nutrient density matters. Much of the food grown on the 143-acre farm goes to nonprofits like Bread for the City, which helps run an orchard here, and DC Central Kitchen; nonprofits received nearly 1,000 pounds of produce from the farm in 2013.

But, as of this year, more of the produce will be sold at UDC's campus cafeteria as well as its farmers market — and it will be used to educate a growing number of urban farmers and gardeners along the way.
Read the full article!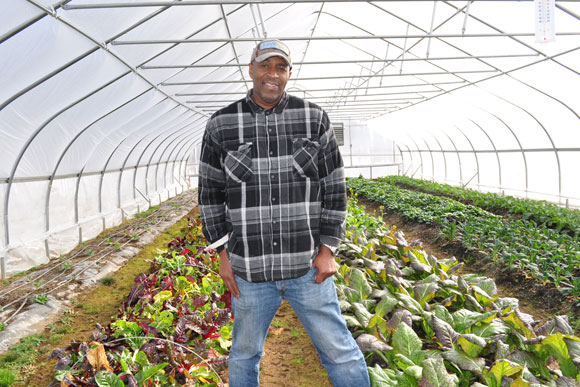 Copyright: Elevation Media