The Center for Nutrition, Diet and Health conducts free six-week cooking courses year round in Wards 7 and 8 of D.C. The latest iteration just graduated 8 participants, with the final class including a grocery "tour" where participants are taught to shop healthy on a budget. One of the graduates, Ms. Lisle Cole, took the course and explains the impact on her life:
I wanted to thank you so much for having the 'Eat Smart, Being Active' cooking class that was recently held at the Riverside Healthy Living Center. You made learning fun! During the class, I learned a lot of valuable information about meal planning and using My Plate, along with some healthy recipes that I have been preparing for my family.
The meal planning information that I learned from the class has been helpful in helping me to budget for grocery shopping. One example of how helpful this class has been for me is when I shopped at Harris Teeter with my grocery list and coupons for the meal that I planned before Thanksgiving, I was able to take an original bill of $91.84 down to a cost of $49.15; having saved $42.91. I was so excited to save almost as much as my bill cost. This meant that my family could use the money saved to pay a utility bill. It was amazing and the receipt was almost two feet long. I will now be asking everyone, what's on your plate?"
I just wanted to say Thank You for the wonderful cooking class; I really enjoyed it and I learned a lot as well. When I decided to take the class, I had already made up my mind to try and lose some weight. I took what you taught and put it to the test - and it worked. I used the recipes, made them my own, used the exchange food list, and began paying attention to the food labels and what was in the food choices I made for myself and my family.
Today, I can say I am 7 lbs. lighter and my health care provider is very pleased. I will continue to take away from this cooking class, important lessons that will follow me through life. My outlook on things are much better and my family looks forward to a pretty healthy "My Plate." Thank You Chef T and What's On Your Plate!
Just added - Gary Butler, Ward 7B03 Commissioner and 2015 healthy cooking graduate, tweeted a photo of his mise en place during Blizzard Jonas: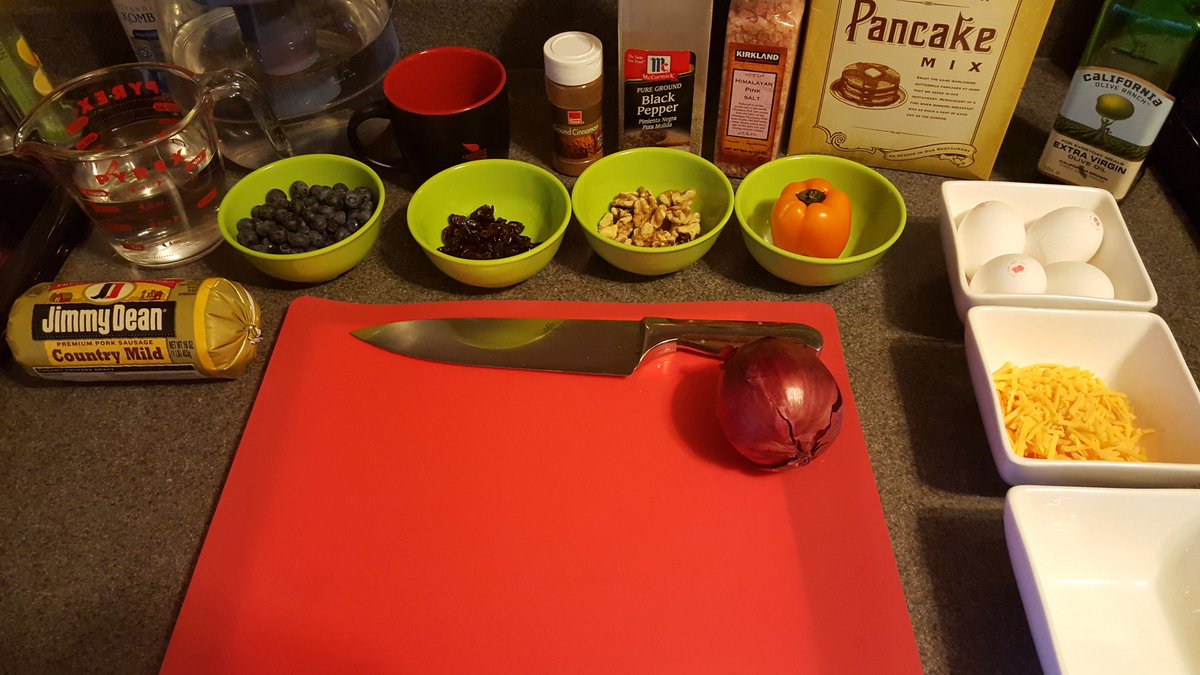 Well done, ANC Butler!
"What's on Your Plate" is underway at Washington Parks & People's Marvin Gaye Riverside Center and

Sargent Memorial Presbyterian Church. Stay tuned for additional courses that will be offered in the Spring.