National Arbor Day Celebration
Celebrating Urban Sustainability and Greening in the Region
At the U.S National Arboretum
The Washington Youth Garden is excited to welcome you to our 1st Annual Arbor Day Fest on April 29, 2016, from 9:30 a.m. to 8:30 p.m. at the U.S. National Arboretum. Join us for a day of social, educational, and cultural programming that celebrates environmental awareness and stewardship!
PARTICIPATING ORGANIZATIONS INCLUDE: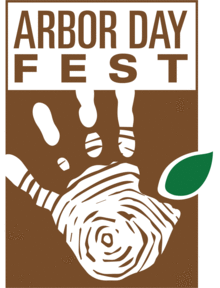 Anacostia Watershed Society
Arbor Day Foundation
Art Soiree
City Blossoms
DC Department of Health SNAP ED Program
DC Department of Energy and Environment
DC Greens
Fairtrade America
George Washington University
George Mason University
Good Food Markets
LISC DC
Oyé Palaver Hut
University of the District of Columbia - CAUSES
University of Maryland, Program for Society and the Environment
11th Street Bridge Park, a project of Building Bridges Across the River at THEARC
Washington Performing Arts' Mars Urban Arts Initiative
Washington Parks and People
Featured Activites and Entertainment :
·

Panels on environmental, health, and nutrition topics
·

Healthy cooking demonstrations
·

Yoga and movement sessions
The Washington Youth Garden's 45th Year Anniversary: This is the first event in a year-long celebration commemorating the Washington Youth Garden's 45 years of making school gardens and young minds grow!