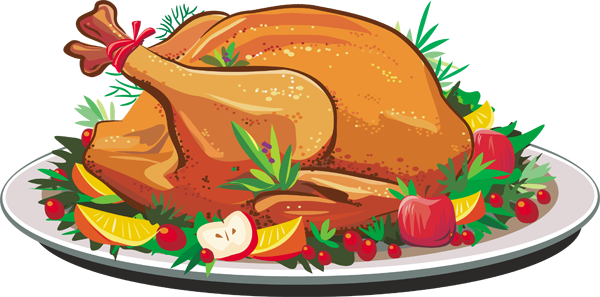 As we embark upon the holiday season, it is essential that all necessary hygienic precautions are taken in the kitchen. Chef Herb Holden with the UDC Center for Nutrition, Diet and Health shares the following tips:
As always wash your hands before and after handling the raw meat.

Make sure that all utensils, equipment and surfaces have been thoroughly cleaned and sanitized.

While cooking, it is vital that the correct temperatures are reached so that bacteria are destroyed and any potential food safety problems are avoided.

If you are cooking a fresh turkey, store it in the refrigerator until you are absolutely ready to prepare it. Raw poultry should not be kept out of the fridge for very long.

For frozen turkeys, ensure that the bird is completely defrosted before you begin

your

preparations.

Raw or frozen turkeys should be separated in the

refrigerator away from other food

beforehand.
Roasting times for turkey
Roasting time (unstuffed) Roasting time (stuffed)
6-8 lbs—2 1/2—2 3/4 hrs 6-8 lbs—2 3/4—3 1/4 hrs
8-12 lbs—2 3/4—3 hrs 8-12 lbs—3—3 1/2 hrs
12-14 lbs—3— 3/4 hrs 12-14 lbs—3 1/2—4 hrs
14-18 lbs—3 3/4—4 1/4 hrs 14-18 lbs—4—4 1/4 hrs
18-20 lbs—4 1/4—4 1/2 hrs 18-20 lbs—4 1/4—4 3/4 hrs
20-24 lbs—4 1/2—5 hrs 20-24 lbs—4 3/4—5 1/4 hrs